Significance of the Ekadashi Vrat and Why you Must Observe It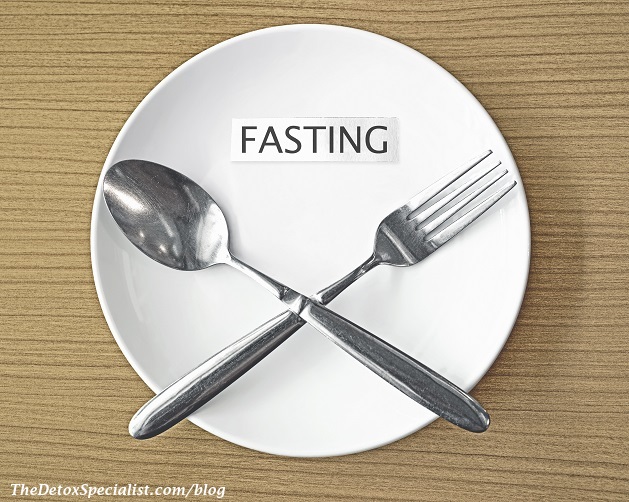 For years together, Hindus have religiously observed the Ekadashi Vrat. The reasons behind this are multitude. Some observe the fast for spiritual reasons and others do so for health reasons.
Fasting every fourteen days really works wonders on our health! Not just our physical health, but our emotional and spiritual health also undergo a significant improvement.
But, do you know the significance of the Ekadashi Vrat?
Do you also know that science has proved that regular fasting is beneficial to our health?
Let us try and understand the meaning and the importance of the Ekadashi Vrat.
WHAT IS THE EKADASHI VRAT?
Ekadashi means the 11th day of the moon cycle, from the full moon as well as from the new moon. On this day, the moon is either closest to the Earth or the farthest.
It is considered auspicious by Hindus to fast on this day.
DOES SCIENCE ENDORSE THE VRAT?
The moon's gravitational pull affects water bodies on Earth. The human body is also under the influence of the moon as our body consists of 80% water.
According to studies, the moon has a greater influence over our body from the eleventh day after the full moon up until the new moon. The change in gravitational pull can disturb our digestive system, which affects the brain's functioning, weakens the memory, and affects the mind.
A lot of practitioners who observe the Ekadashi Vrat claim that it not only helps clean up our digestive system, but also brings about a sense of calm. With our lives being so full of stress and tension, observing the Ekadashi fast seems a logical means of finding that sense of calm, isn't it?
HOW EKADASHI VRAT AFFECTS OUR HEALTH
Our body requires food as fuel to help us function through the day. However, if you may have noticed, on certain days, we don't feel the need to eat as often as we do every day. This is part of a natural process by which our body cleans itself.
The Ekadashi fast gives us this chance to cleanse ourselves from within once every fourteen days.
A full stomach makes us lethargic and sleepy. That doesn't mean that we starve ourselves every day! Eating at regular intervals is a necessity. But, for purifying our body, we need to give our digestive system a day of rest. And, that is what we do when we observe the Ekadashi Vrat.
(Not sure if you need to clean your body? You can try this 2 minute quiz to get a better idea of your gut health in comparison to others)
HOW TO OBSERVE THE EKADASHI VRAT?
The Ekadashi fast is observed from the sunrise of the day of Ekadashi to the sunrise of the following day, when the fast is broken by having fruits and milk.
It is common practice to eat dinner by sunset, so the fast is effectively a 36 hour affair (versus the 16-18 hour schedule of intermittent fasting).
Devotees narrate the Ekadashi Vrat Katha, chanting the Vishnu mantra and the Hare Krishna maha mantra.
'Vaikuntha Ekadashi' is celebrated as a festival in the temples of Lord Vishnu in South India. Fasting on this day is considered equal to fasting for all the twenty three Ekadashis of the year.
'Nirjala Ekadashi' is an absolute fast, where you don't even consume water. It is about controlling your desires more than cleansing of the system.
The next method is by drinking only water, as opposed to Nirjala Ekadashi.
Those who are new to the concept can begin with consuming fruits, milk, vegetables (except onion and garlic), root vegetables and nuts.
Non vegetarian food, rice, pulses and legumes are to be left out. It is also important to leave out fibre supplements like Isabgol during the fast as they tend to retain water.
The Ekadashi 2020 list is available online. You can download it or set reminders on Google calendar so that you don't miss the date.
CONCLUSION
Fasting is considered good for health. Fasting on Ekadashi may be even more beneficial. It not only purifies your body from within, but also helps you attain peace of mind. It is a brilliant way to ensure better health for the rest of your life
All you need to do is exercise control over your senses twice a month.
Do check out the Ekadashi 2020 list for information about the Ekadashi Vrat
Spinach Artichoke Baked Chicken
This is basically a tasty warm spinach artichoke dip with hen baked right into it. It's your favored application became supper—and also it's very easy! Simply dice boneless skinless poultry bust, organize it in a baking meal, as well as leading it with an abundant and also velvety blend of softened lotion cheese, garlic, Parmesan cheese, a glob of mayo, spinach, and also artichoke hearts. Bake at 350 for 35 mins as well as voila! Supper is offered. The hen cooks up tender while the spinach and also lotion cheese mix merges an abundant lotion sauce that would certainly be scrumptious over rice(or cauliflower rice to maintain it reduced carbohydrate), pasta, or potatoes(or mashed cauliflower). Tips for Spinach Artichoke Baked Chicken As soon as baked, the sauce bordering the poultry will certainly be a little slim.
Do not fret! It will certainly enlarge as the meal cools down, and also no matter, it tastes excellent! The hen and also various other components will normally launch a little bit of fluid as they prepare, however the most effective means to stop the sauce from being as well watery is to eliminate as much fluid as feasible from the high-moisture web content components: the thawed out spinach as well as the canned artichokes. To do this, make use of a cooking area towel or pile a couple of paper towels in addition to each other, cover them
securely around the spinach, as well as wring it out, disposing of any kind of excess fluid. Do the exact same point for the artichoke hearts. Make Ahead Baked Chicken This is among those baked poultry dishes that's optimal for a stressful weeknight since you can make it beforehand! To prep it ahead of time
and also cook it later on, simply adhere to the dish guidelines for setting up the meal and also as opposed to baking immediately, cover as well as cool for as much as a day prior to food preparation.
Spinach Artichoke Baked Chicken This is basically a tasty warmspinach artichoke dip with poultry baked right into it. It's your favored application developed into supper—as well as it's very easy! Simply dice boneless skinless poultry bust, prepare it in a baking recipe, as well as leading it with an abundant and also luscious mix of softened lotion cheese, garlic, Parmesan cheese, a blob of mayo, spinach, and also artichoke hearts. Bake at 350 for 35 mins and also voila! Supper is offered. Prep Time 10 minutesCook Time35 minutes< period course="wprm-recipe-details-label wprm-block-text-faded wprm-recipe-time-label wprm-recipe-total-time-label">
Total Time 45 minutes Course: Dinner, Main Course Keyword: baked poultry dish, poultry dishes, warm spinach artichoke dip, keto poultry dish, reduced carbohydrate hen dishServings: 6 Calories: 662
kcal 2 pound boneless skinless hen bust

cut right into 1 inch items 10 ounce plan icy spinach defrosted 8 oz lotion cheese softened 1/4 mug mayo 1/3 mug grated Parmesan cheese 1 tsp garlic powder 1/4 tsp newly ground black pepper 14.5 ounce can artichoke hearts in water drained pipes Preheat the stove to 350 ˚F.Squeeze as much dampness out of the thawed out spinach as well as artichokes as you can. Make use of a kitchen area towel or pile a couple of paper towels in addition to each other, cover

them snugly around

the

spinach, and also

wring it out, throwing out any type of excess fluid. Do the very same point for the artichoke hearts. When drained pipes, approximately cut the artichokes.In a tool dish, blend the lotion cheese, mayo, parmesan, garlic powder, and also black pepper up until incorporated. Mix in the spinach and also artichokes.Arrange the reduced up poultry bust

in all-time low

of a baking meal as well as spread out the lotion cheese combination over the chicken.Bake for 35-40 mins or up until poultry is prepared

via. Allow cool for 5-10 mins

prior to offering over potatoes

, rice, or pasta(
or cauliflower rice or mashed cauliflower to maintain it reduced carbohydrate!). Calories: 662 kcal| Carbohydrates: 45 g |< period course =" wprm-nutrition-label-text-nutrition-label wprm-block-text-normal"> Protein: 58 g | Fat: 28 g | Saturated Fat: 10 g| Cholesterol: 147 mg | Sodium: 2933 mg |
Potassium: 2262 mg| Fiber: 23 g | Sugar: 9 g | Vitamin A: 56104 IU | Vitamin C: 28 mg | Calcium:
717 mg |Iron: 10 mg
Great Gift Ideas for Toddlers 2020
Blocks, Puzzles & Games
There are tons of benefits that come from playing with blocks and puzzles. They promote imaginative play, creative expression, experimentation, problem solving, building an awareness of space and shapes, improving fine motor skills, etc. All this to say, a good puzzle or set of Legos is as worthwhile a purchase as it gets when it comes to kids' play.
*This post contains affiliate links
LEGO DUPLO Classic First LEGO Set $25
LEGO DUPLO Mickey Mouse Birthday Parade $17
Melissa and Doug farm puzzle $9.99
Safari animals puzzle
Mickey Mouse Clubhouse puzzle
I Never Forget a Face memory game $16
A fun memory game in which kids can match the smiling faces of 24 children from countries all over the world.
Pretend Play
Melissa & Doug Pet Vet Play Set $23.99
Fisher-Price Food Truck $75
James sees me cooking all the time so naturally he loves having a kitchen of his own. He got this for Christmas last year and has enjoyed it so much that I sent it to my best friend's daughter on her birthday.
Musical Instruments Set $35
We as parents may regret getting these when we're on hour ten of tambourine jangling, but the kiddos will be so happy it'll be worth it.
Art
I firmly believe there's no such thing as too many art supplies when it comes to kids' activities (even better if they're washable and mess-free!). These are some favorites:
Aquadoodle Mat $24.99
Crayola Color Wonder Mess Free Coloring Kit $22
Crayola Baby Shark Wonder Pages,​ Mess Free Coloring $5.99
Crayola My First Finger Paint For Toddlers $30
Crayola Kids Wooden Easel, Dry Erase Board & Chalkboard $60
Stuffed Animals
We have a dozen or so Jellycat stuffies for James and Levi and they're all as soft and cute as can be. In fact, James' best friend might be this Jellycat bear that he creatively named Teddy Bear.
Jellycat If I were a Puppy Board Book and Bashful Puppy $35
Sports
Hopscotch Play Mat $39.99
I love the idea of bringing the classic playground game inside.
Little Tikes Basketball Hoop $31.99
We have a basketball hoop in our driveway that Daniel and James use all the time, but this mini version is perfect for indoor play (especially during the long months of winter).
Little Tikes Trampoline $56
So many fellow parents recommended this mini trampoline to us—and it has proved to be a fantastic buy. James jumps on it (and gets a little of his neverending energy out) every day.
Books
There are about a million great children's books that I could recommend, but this year I'm focused on books with stories that center BIPOC and women.
I Dissent: Ruth Bader Ginsburg Makes Her Mark
Get to know celebrated Supreme Court justice Ruth Bader Ginsburg—in the first picture book about her life—as she proves that disagreeing does not make you disagreeable!
I Am Every Good Thing
The confident Black narrator of this book is proud of everything that makes him who he is. He's got big plans, and no doubt he'll see them through—as he's creative, adventurous, smart, funny, and a good friend. Sometimes he falls, but he always gets back up. And other times he's afraid, because he's so often misunderstood and called what he is not. So slow down and really look and listen, when somebody tells you—and shows you—who they are. There are superheroes in our midst!
The Girl and the Wolf
While picking berries with her mother, a little girl wanders too far into the woods. When she realizes she is lost, she begins to panic. A large grey wolf makes a sudden appearance between some distant trees. Using his sense of smell, he determines where she came from and decides to help her. Through a series of questions from the wolf, the little girl realizes she had the knowledge and skill to navigate herself—she just needed to remember that those abilities were there all along.
Little Leaders: Bold Women in Black History
This beautifully illustrated board book edition of instant bestseller Little Leaders: Bold Women in Black History showcases women who changed the world and is the perfect goodnight book to inspire big dreams.
Little Legends: Exceptional Men in Black History
Author-illustrator Vashti Harrison shines a bold, joyous light on black men through history in this #1 New York Times bestseller. An important book for readers of all ages.
The Arabic Quilt: An Immigrant Story
Kanzi's family has moved from Egypt to America, and on her first day in a new school, what she wants more than anything is to fit in. Maybe that's why she forgets to take the kofta sandwich her mother has made for her lunch, but that backfires when Mama shows up at school with the sandwich. Mama wears a hijab and calls her daughter Habibti (dear one). When she leaves, the teasing starts. That night, Kanzi wraps herself in the beautiful Arabic quilt her teita (grandma) in Cairo gave her and writes a poem in Arabic about the quilt. Next day her teacher sees the poem and gets the entire class excited about creating a "quilt" (a paper collage) of student names in Arabic. In the end, Kanzi's most treasured reminder of her old home provides a pathway for acceptance in her new one.
Bigger Gifts
Rockabye Plush Rocking Horses $100+
My bff Sabrina gave this unique rocking horse to James on his first birthday and he loves it. It's soft, cute, and even plays music.
Damhorst Toys name stools $80
These customizable, solid-wood name stools will come in handy and last forever.
Kids Fire Tablet $139
This 8-inch tablet with a built-in parental controls and a kid-proof case can provide your kiddo a mix of entertainment and education, with access to thousands of books, games, shows, apps, and more.
Choosing the perfect gift for someone special can be difficult, to say the least. I'm always looking for new and different ideas, especially for the women in my life. So if you want a little inspiration for the holidays 2020, here are some of my favorite things!
*Note: This post is not sponsored in any way. Everything you see here is something I either bought myself or was gifted by my mom/best friend. Some of the links are affiliate links.
UGG Ansley Slippers $99
Every morning and evening when I slip my feet into these comfy, supportive, shearling-lined moccasins, I sigh with relief and thank my mother (silently) for gifting them to me three Christmases ago.
Silk pillowcase $45
Sleeping on a silk pillowcase is said to be better for your hair and your skin (I know people who travel with theirs). But it's one of those things I always hesitate to buy for myself—which is one of the criteria I use to determine if it's a good gift for someone I love.
Turbie Twist microfiber hair towel $7.99
Last year my mom gave me a Turbie Twist, just…out of the blue. I didn't expect much, in fact, I laughed when I saw it—but it has quickly become an everyday essential. It dries my hair in no time and dries itself even faster (no damp towels here).
Jigsaw Puzzles
We need all the indoor activities we can get, which is why puzzles are such a hit in 2020. These three are pleasantly challenging and absolutely beautiful.
Piecework Rise and Shine Puzzle $36
Areaware Gradient Puzzle $20
Gray Malin Two Sided Beach Puzzle $25
Oribe Dry Texturizing Spray $40
I'm not overstating things to say that this is a holy grail product for every person who wants full hair with unbelievable body and volume. It's just a bonus that it happens to smell amazing, too.
Olive and June The Mani System $50
All the tools you need for perfect nails at home, plus a polish of your choice and their super glossy top coat. Olive and June's long-lasting polish is also 7 free: formulated without Dibutyl phthalate (DBP), Toluene, Formaldehyde, Formaldehyde resin, Camphor, Ethyl tosylamide, Xylene.
Skinceuticals CE Ferulic $166
Years ago I went to the dermatologist for a skin check (always watching out for skin cancer) and after I got the all-clear I asked her, "What is the one product you'd recommend for anti-aging?" Without hesitation, she said, "Skinceuticals CE Ferulic." I thanked her, wrote down the name, went home, and looked it up online. Turns out there are countless other dermatologists, estheticians, and skincare-obsessed folks who swear by it, too. It's pricey but with that kind of cult following, it might be worth it.
Revlon One-Step Hair Dryer And Volumizer Hot Air Brush $42
Every person that blow dries their hair with some regularity has cursed the process a time or two and wished—prayed—for an easier way. Well this might be the way. When I saw there were just shy of 99,000 (99,000 I said!) reviews and 4.5 stars on Amazon, I added two to my cart immediately (one for my mom, one for me).
Untamed $17
I adore Glennon Doyle and was blown away by her newest memoir, Untamed. It was funny, raw, utterly compelling, and full of moments of self reflection for me. I'd recommend it to anyone, but especially the women in your life.
Johanna Howard '100% That Girl' candle $24
"You took a DNA test and it said you were strong, smart, caring and fearless." This hand-poured candle is scented with lavender, sage, and rosemary, and according to the website, it's made from a proprietary blend of coconut and soy wax, with a cotton core wick and phthalate-free fragrance oils to create an environmentally friendly, long-burning, wonderful smelling candle.
Cavo 'After A Good Cry' candle $24
This 100% organic soy wax candle from Cavo is said to smell like a hug (Rainwater + Lavender + Vanilla Bean + Bourbon) and comes with its very own playlist.
Magnolia Bakery Banana Pudding $56
When I was pregnant last summer, I casually mentioned to my best friend how good a big ol' bowl of banana pudding from Magnolia Bakery in NYC sounded. Days later, I had a party-sized tub of it on my doorstep and I was in heaven…and then in a food coma. Here's where you can order it as a gift, too.
Cookbooks ~$20
It's safe to say we're all cooking more this year, so now is the time to invest in cookbooks—for ourselves and the ones we love. Here are my recent favorites:
Two Peas & Their Pod Cookbook: Favorite Everyday Recipes from Our Family Kitchen
Skinnytaste Meal Prep: Healthy Make-Ahead Meals and Freezer Recipes to Simplify Your Life
Holy Sweet!: 60 Indulgent Recipes for Bigger, Better Desserts
The Pretty Dish: More than 150 Everyday Recipes and 50 Beauty DIYs to Nourish Your Body Inside and Out
The Well Plated Cookbook: Fast, Healthy Recipes You'll Want to Eat